The first three months of 2015 have already given us a handful of exciting new movies. From Disney's Cinderella, to the adaptation of erotic novel 50 Shades of Grey, there have been a lot of fresh films to talk about.
As big film lovers, we are even more excited for what is yet to come. There are a huge number of films that are to be released this year, from all different genres. We have put together a list of some of the films that we personally cannot wait to see!
Jurassic World (June 12th)
Jurassic World is the fourth instalment in the Jurassic Park film franchise. The last film was released back in 2001, making it a 14-year gap between the third film and this one.
Chris Pratt leads the film, with other notable cast members including New Girl's Jake Johnson and Jurassic Park veteran B.D Wong. The movie depicts a dinosaur theme park that is situated near Costa Rica, where behavioural research is being undertaken on a group of Velociraptors.
We don't know a lot about the movie, but if the first three films are anything to go by, we imagine there will be a lot of gruesome deaths at the hands (or claws) of angry dinosaurs!
Avengers: Age of Ultron (May 1st)
Marvel fans unite! The highly anticipated sequel is almost upon us, and all our favourite MCU superheroes are back.
This time, the guys are in charge of saving the world, as a peacekeeping program that Tony Stark invents goes horribly wrong, resulting in a self-aware artificial intelligence that wants to rid the world of humans.
We know the film will guarantee plenty of badass superheroes and buckets of fun! Definitely a film for all the family.
The Hunger Games: Mockingjay Part 2 (November 20th)
It's nearly coming to an end, and we are not sure whether to be excited for the last instalment in one of our favourite dystopian movie franchises, or be sad that it's almost over.
The films, which are taken from a successful young adult book series, have been a massive hit with people of all ages. The last book is darker than the others, and we're excited to see how this is transferred to the big screen.
Are you Team Peeta or Team Gale? Those who haven't read the book will be excited to know the answer.
Sadly, it will also mark one of the last performances of Phillip Seymour Hoffman, who died during the filming of the movie.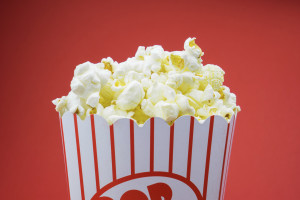 We don't know about you, but we are officially excited for the rest of 2015. Whilst we enjoy looking forward, we also know it's important to look back at our fondest memories. Here at Cine2DVD, we specialise in film transfer services, including transferring 8mm film to DVD.
For more information, contact us on 0800 592433 and a member of our staff will be able to help you.