News came this week that the British Film Institute has digitised thousands of films and made them available on their BFI Player to stream. Much like with our 8mm film to DVD transfers, they have made otherwise unavailable and unseen footage from all over Britain available on an accessible and easy to use format.
Footage available on the BFI Player stretches back as far as 1895 and ranges in variety from films to documentaries to home videos. Documenting 120 years of available film allows users to have an insight into the ordinary day-to-day of British life, whilst being able to tap into some more extraordinary events, such as the commemoration of the Battle of Britain whilst World War II was still unfolding, in 1943.
Search by Location
Perhaps one of the more fascinating features of the player is the ability to search by location, enabling users to have a look at the history of their hometown and surrounding areas. Residents of Barrow-in-Furness can look back at local rail workers from 1901, Newcastle residents can reflect on when Martin Luther King Jr received his honorary degree or Liverpudlians can reminisce on when the Queen Mother named and launched the RMS Windsor Castle.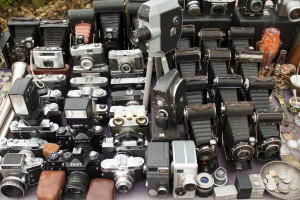 Everything is captured, from the fantastic to the mundane, but being able to reflect back on history in such a unique and personal way is anything other than mundane. The scratchy imagery and pseudo-sepia-cinema can make even the biggest nationalist-sceptic feel warm and fuzzy, capturing everything from people's delight at seeing a camera for the first time to the tutts and traditionalist headshakes that accompany new fashion trends.
Home Videos
One of the oldest surviving home videos is from the Passmore Family Collection and is dated 1902. Michael Passmore still possesses his grandfather's camera and reminisced on his grandfather's passion for film-making as he watched footage of his own father as a child; "I am very proud of my grandfather's films; they have such a lot of movement and are never boring. The films capture the joys of family occasions and holidays so beautifully. I am delighted that they will be able to be shared with the rest of the country and hope they will continue to give pleasure to anyone interested in the history of home movies."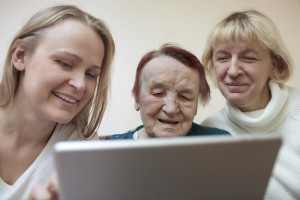 At Cine2DVD, we understand that every second of family footage is priceless which is why we pride ourselves on our 8mm to DVD transfers. The notion that your footage could become something of a historical artefact, like the footage on the BFI Player, didn't really strike us until this wonderful database of memories. We hope you have just as much fun as we are having trawling the site.
To speak to one of our team and discuss our services or how we can give your family footage the longevity it deserves, contact us on 0800 592433 where we will be eagerly awaiting your call.