We at Cine2DVD love nothing more than to transfer cine film to DVD in an effort to store your precious memories on a more permanent format. However, when it comes to actually capturing the footage, there is so much choice out there in the way of digital cameras that it can often be hard to even know where to start. A digital camera is an investment, so there are certain things you need to consider before you purchase your gear.
Purpose
What do you require the camera for? What's your ultimate aim? If you plan on making high quality or serious video productions then you are going to be looking at wanting to commit to something of a more high quality piece of technology as opposed to simply needing a camera to take on holiday.
Budget
Equally, and perhaps more important than purpose, what can you afford? It would be great to own a super-dooper mega-camera, but that's not always realistic, is it? You also need to consider the cost of memory cards, batteries and even perhaps tape, so don't push yourself to the limit of your budgeted boundaries.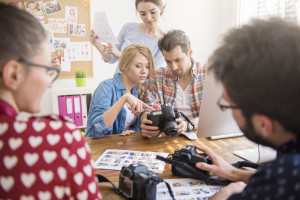 Accessories
This brings us onto our next point nicely. Make sure that when you are purchasing your camera that you don't find that it won't work without something in particular. Conversely, don't get caught up buying unnecessary accessories just because they seem cool or will make you the talk of the family-vacation. It's all too easy to be a kid in a sweet shop when purchasing brand new and shiny technology, but try to keep your pocket money tightly under wraps until you know exactly what you need.
Don't Get Dazzled
Wow that camera has a… Yeah but this one can…! Stop it! What you want and what you need are two very different things. It's far too easy to get sidelined by all the cool extras that a camera can have rather than taking into consideration the things that matter. Reverting back to the research-advice; find out what each camera can do, of course, but make sure you're purchasing it for all the right reasons, not just because it has night vision or anything James Bond-y.
Research
One camera may seem the ultimate camera for you, but there will be dozens out there very similar to it. Consider your options and weigh up the pros and cons before spending your money. If you are looking at spending a significant amount of money – and let's face it, cameras aren't cheap – you would be best to do some significant research in the way of shopping around, by visiting stores and specialist retailers so that you can get hands on experience with the cameras.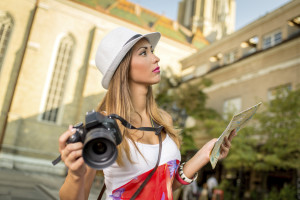 Physical Feel
Finding the camera with the right 'feel' may sound rather shallow, but you have to remember that you and the camera are about to become best friends, and if you aren't physically compatible, then you may want to look elsewhere. If you are purchasing offline, physically feeling the camera will be, well… impossible! Perhaps have a look around some tech-stores where you know you can test out the cameras before shopping around for a better price.
Compatibility
If you have a particular type of computer or television, sometimes the compatibility of a device can let it down. For example, some cable connections and even video formats aren't always universally compatible. We've probably all been there, that horrible feeling of being super excited about a new technological purchase, only to get it home and realise you don't have the appropriate connections or sister-technology to accompany it. So it's wise to try not to get bitten again!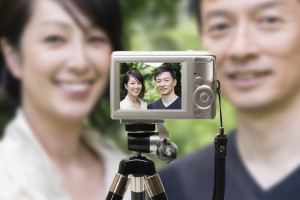 All of the above are absolutely key to making sure you don't overspend and that you buy the appropriate camera for your ultimate end goal. If you research what you need and stick within your budget, you can't go far wrong. All you need then is a fab holiday to take your new best friend on – you may need to budget for that as well then…
If you opt for a video recorder or find that a lot of your home movies precious memories still inhabit tape form, we can help you out. Our professional cine film to DVD service can help you capture these memories forever on a more permanent format that runs less risk of damage. So don't hesitate to give us a call! You can contact us on 0800 592433 where one of our friendly team will be eagerly awaiting your call to help give your memories the longevity and replay-ability they deserve.