If you say you don't like Disney films, you're lying. If you say they're just for kids, you must have missed something. Most of us have grown up with the magic of Disney, and even though they've undergone a serious facelift with the introduction of computer animation, the classics are just as good as they were when we watched them as kids.
Disney even seem to get away with playing the sequel game, which is one of the reasons Disney has more recently sparked excitement and anticipation with teaser announcements of upcoming follow ups years after the release of their original motion pictures. So what can we expect to appear at cinemas near us this year?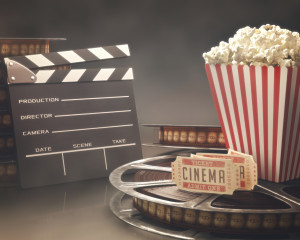 The Jungle Book, 2016
The beloved classic, an adaptation of Rudyard Kipling's novel, first hit the big screen in 1967. Man-cub Mowgli, orphaned by his parents, lives his life under the protection of the animals of the jungle before being told that he has to go back to the man village for his own safety.
The 2016 adaptation has taken a huge leap from hand-drawn animation, as Disney transforms the story into a live action film, and through impressive computer technology, makes the animals look starkly real, voiced by actors such as Scarlett Johanson as Kaa, Bill Murray as Baloo and Ben Kingsley as Bagheera.
Alice Through The Looking Glass, 2016
With a new villain in place, Alice Through The Looking Glass sees Mia Wasikowska as Alice wander back into the mysterious world of Wonderland. Although Tim Burton won't return to direct, he still remains in production in the film that sends Alice on a quest to rescue the Mad Hatter (Johnny Depp) and save Wonderland from turning into a barren wasteland at the hands of the Lord of Time, played by Sacha Baron Cohen.
Finding Dory, 2016
Perhaps the most anticipated animated film of 2016, Finding Dory shows our favourite forgetful fish on a mission to find her family with some important lessons about family along the way.
Ellen Degeneres, who voiced the friendly blue tang fish in Finding Nemo in 2003, returns for the sequel, which will be released in June this year. The film will feature many familiar voices from the previous film such as Albert Brooks as Nemo's father Marlin, and Hayden Rolence as Nemo, but new characters will also swim into the scenes, including Diane Keaton, Idris Elba and Ty Burrell.
Zootropolis, 2016
Set in an animal-inhabited city called Zootropolis, a fox is framed for a crime which he didn't commit and finds himself on the run from the finest rabbit cop in the city. But after being roped into the conspiracy too, they both create an alliance to uncover the truth!
The film tells how two creatures can become the most unlikely of friends, spreading the message of how people have to work together.
With voices from Jason Bateman and Ginnifer Goodwin, Zootropolis is sure to make a magical addition to our list of Disney favourites.
We hold Disney close to our hearts as a part of our childhood, and watching old classics is a great way to reminisce. At Cine2DVD we can help you treasure family memories by making your old home movies into DVDs. We can transfer super8 to DVD, as well as many other film sizes, so if you looking to preserve your home movies then don't hesitate to contact us at 0800 592433 for any enquiries or visit our Twitter page for more information.