When it comes to films, one of the most popular types is the thriller genre; this has brought some of the most sensational films to the big screens. Thrillers always get people at the edge of their seats in a very similar way to horror films, but it's the suspense and excitement that thrillers offer to the audience that makes them so watchable.
So, what makes a good thriller film? And why are they so popular across the world? Well, we at Cine2DVD transfers love everything film related, so we'll be more than happy to answer these questions for you.

Get the Core Ingredients
When it comes to thriller films, the core features must include:
Suspense
Tension
Excitement
If a film doesn't contain these three things, then it is not considered a thriller film. The idea of thriller films is to create surprises and twists in the most unexpected ways; this makes the viewer want to know the result, as well as playing with their minds.
What Are the Different Types of Thrillers?
Because of the complexity of thrillers, they are split into several categories. Some of them include action thrillers, psychological thrillers, crime thrillers, and much more.
Action thrillers are films that focus on an action-packed plotline but also integrate the core ingredients stated above. They also focus loosely on partially realistic scenarios, such as acts of terror, wars, and other similar situations.
Psychological thrillers are films that focus on the psychological states of its characters, whether they are the main or sub-characters. For example, if the main character suffers from a particular psychological condition that makes them see certain things that others can't, this would traditionally appear in a psychological thriller.
Crime thrillers are similar, in a way, to action thrillers, but they are mainly focused on solving a particular crime, such as a murder, kidnapping, or anything that involves a series of attacks. They can also include certain aspects of other thrillers, such as psychological thrillers, to make them have more suspense and more angles that can throw the viewer off course.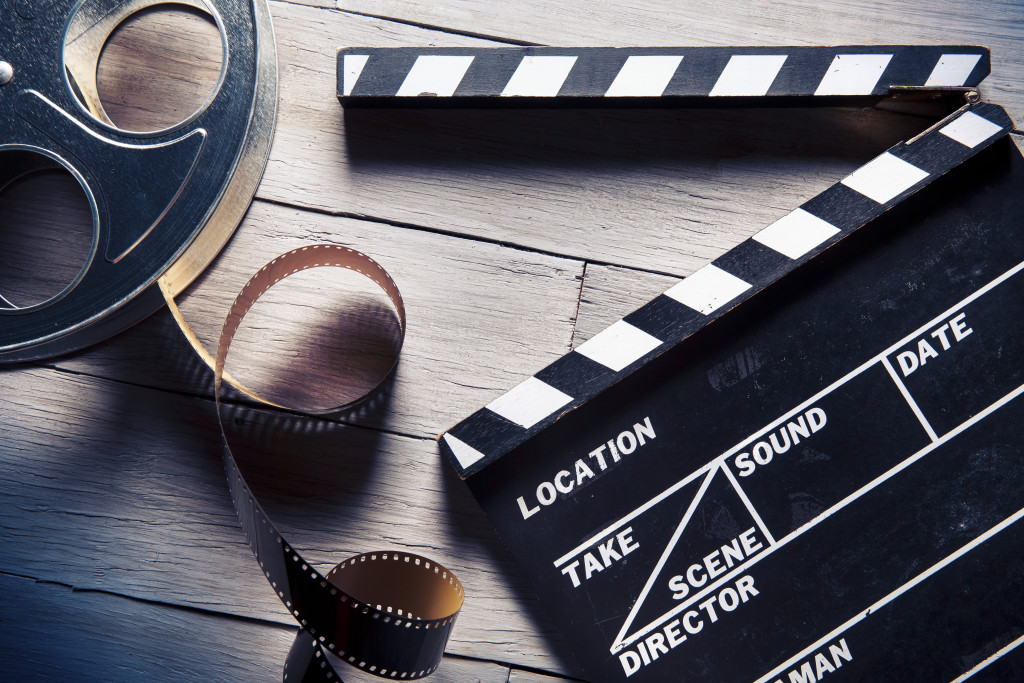 The Best Examples of Thrillers
Everyone has a favourite thriller, especially when it comes to the particular sub-genres of thriller films. As such, we have provided some examples to some of our favourite action, crime, and psychological thrillers.
Action Thriller – The Dark Knight
This 2008 smash hit focuses on Batman's plight against his sworn enemy, the Joker, perfectly played out by the late Heath Ledger. This film has everything you would expect from an action thriller, with lots of fight scenes, explosions, and suspense throughout; this puts it high in our film lists.
Psychological Thriller – Shutter Island
This 2010 film stars Leonardo DiCaprio as an investigator that travels to a psychiatric facility on an island to try and find a missing person, however, it isn't all that cracked up to be when he finds out the truth. With great psychological moments and a phenomenal twist at the end, this is one truly great thriller.
Crime Thriller – The Usual Suspects
This film came out in the middle on the 1990s, and it had a lot of competition against some other brilliant films, like Seven and Heat, but this film is high up on our list due to its brilliantly executed twists and thrilling moment. Kevin Spacey stars as a witness to a murder and is investigated by the police; he then talks about the entire story, but the police notice something particularly strange about his story, and his character.
When it comes to crime thrillers, this is, well and truly, the icing on the cake.
We love films at Cine2DVD Transfers, whether they are cinema releases or homemade films. Homemade films can also have their own suspense, but it is down to the filmmaker to create it. However, make sure that you maintain the quality of the film, otherwise, the viewers might not be able to distinguish the various parts of the film.
This is why we are here to help; we at Cine2DVD Transfers specialise in converting your cine films to DVD, in order to make sure that the quality of your films is maintained, as well as ensuring that you will be able to play your favourite homemade films for years to come.
If you want to know more about the services we can provide, then please don't hesitate to contact us today on 0800 592433 and we will be more than happy to help.