Evenings are there for relaxing and winding down after a long day. Many of us choose to put our feet up and watch a film at home. However, as summer approaches and the nights get warmer and lighter, we want to be in the outdoors more, enjoying the warm weather.
This is why outdoor cinemas are perfect!
The idea of outdoor cinemas is to provide the same experience that you get in a cinema, without having to be stuck inside.

Why Do People Love Them?
There are numerous reasons why people love outdoor cinemas. It's a unique summer experience for people of all ages to enjoy with their friends and family, watching your favourite films under the stars. The freedom it brings as you sprawl out under your blanket on the grass, on a warm summers night, surrounded by your own food and beverages is a bonus, making it cheaper than the cinema.
The novelty of outdoor cinemas brings people together to this unique event, creating a memorable experience for everyone.
There's also a touch of romance surrounding outdoor cinemas, as you can snuggle with your loved one, enjoying the relaxing scenery and watch the movie. Instead of spending money in an expensive restaurant for your date, you can bring the date to you.
Do Outdoor Cinemas Work?
The concept of outdoor cinemas is to create an interesting and interactive community-based activity, generally available for just the summer month. They are very popular amongst movie lovers. At the outdoor viewing, the inflatable screens are larger than cinema screens resulting in a more spacious and comfortable seating for the viewers. In some, you can even sit in your car whilst taking in a movie!
Outdoor cinemas often screen classics, as these popular films appeal to the wider audience and therefore increase the crowd. Outdoor cinemas often screen classics such as; Dirty Dancing, Pretty Woman, and the cult classics; Scream and A Nightmare on Elm Street. They don't forget about the Disney favourites either, such as the Lion King, so they have films for everyone.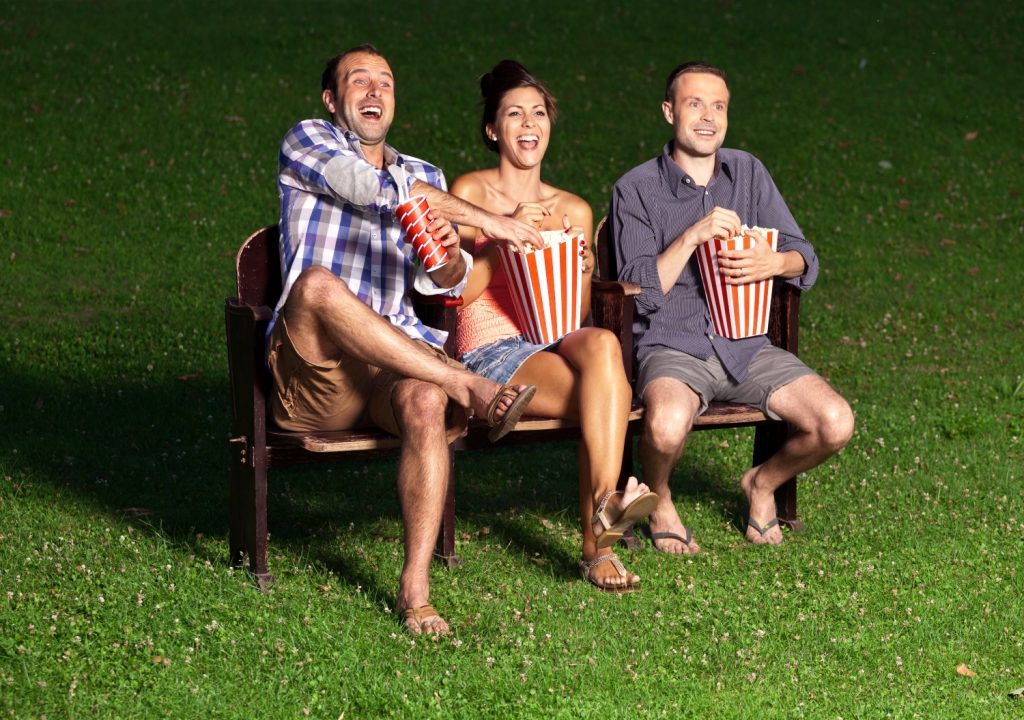 Best Ones to Visit
There are numerous outdoor cinemas spread across the country, but here are some of the best ones to visit. Somerset House is London's most beautiful open-air cinema and tickets are available from £17. Moonlight Drive-In Cinema in Kent is home to the UK's largest drive-in cinema. The price is £25 per vehicle so if you are in a large group, this would be a cheap but unforgettable experience. The Luna Cinema is the UK's number one open air cinema, located in some of the country's most incredible settings – found in numerous cities across England and tickets are priced from £15. Brighton Beach is the UK's largest beachfront cinema, with screenings from July to August. Prices start from £10. Hyde Park is a unique venue in the heart of London with prices starting at £10.
If you have any moving images you would like transferred onto a DVD format, get in contact with Cine2DVD transfer who will be happy to help with any enquiries.