The future is yesterday.
'If it exists, it's obsolete' – anon.
As sure as night follows day, tomorrow's world of technology moves on unabated – it is impossible to predict what progress will look like, let alone the size, shape, output or viewer experience of the cinematographic devices.
Part of the problem, when looking to preserve memories on cine film, is being confident that you can access the content again in the future. A stash of priceless family records, carefully preserved since the early- or mid-20th century, means very little without the ability to access, enjoy and relive it. Such is the upward curve in technological sophistication, it is far from certain that the machinery will exist to access vital caches of information, nostalgia, family records and cherished memories as the 21st century rumbles on.
Examples and comparison elsewhere are rife – music quickly moved from gramophone to compact disc, moving through minidisc technology without a blink before, apparently, settling on the digitally-streamed format as de rigueur. For now, at least.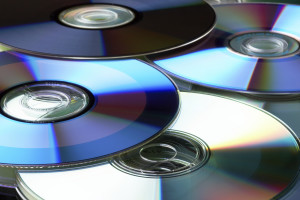 Future-Proof Your Memories
So to future-proof your precious memories – and be ahead of any such curve in the audiovisual game – the challenge lies in being able to easily, affordably and quickly shift the recordings that already exist onto a format that will make for the most readily-manageable processes, and easily-accessible footage, tomorrow. With prices relating to your reel requirements, there is an option to suit you.
Experienced Technicians, Expert Knowledge
Our cine film transfer gives you the safety net of knowing that not only are you securing the records for future generations, but you are safeguarding against the processes of decay, natural deterioration or degradation, being proactive in preservation. Our experienced technicians apply their knowledge and careful processes to handling your precious film, ensuring the output remains true to the original footage.
While tomorrow's devices may see video footage beamed directly into our brains or movies acted out in glorious, 3D holography in front of our eyes, being in control of today's process is essential to help bridge the gap to tomorrow.
To find out how you can start transferring your cine film to DVD, contact us today.