When humanity developed the ability to take photos and videos of our lives, it changed the way we captured the past forever. Today, we can look back at old photographs and incredible footage of some of the most amazing moments in human history.
Unfortunately, it wasn't always smooth sailings. While the technology was new, a lot of video footage was lost to time due to the lack of digital backups that we can take advantage of today. This includes some of the earliest films that were made, which now have no remaining copies. Here are just seven of those famous films that are now lost to time.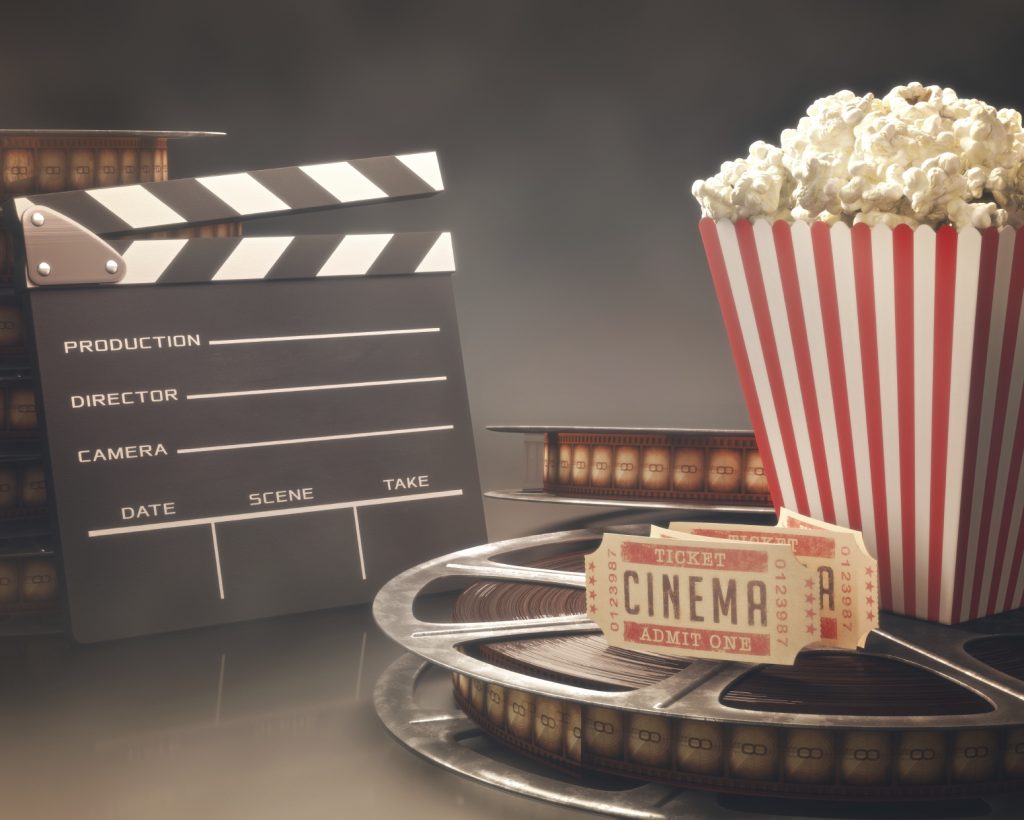 The Story of the Kelly Gang (1906)
The Story of the Kelly Gang is a silent Australian bushranger film that traces the exploits of 19th-century outlaw and bushranger Ned Kelly. It was over 60 minutes long, making it the longest narrative film seen in the world at the time, and had a reel length of around 1,200 metres. It was a commercial success, and in 2007 it was inscribed on the UNESCO Memory of the World Register as the world's first full-length narrative feature film. The film toured Australia for more than 20 years and was shown in New Zealand, Ireland and Britain.
While tiny bits of the film exist today, most of it has been lost. In 1976, five short segments totalling just a few seconds of running time were found. Then in 1978, another 64 metres of film reel was discovered in a collection, and then in 1980 more was found in a rubbish dump. The longest surviving sequence was found in the UK in 2006.
A digital restoration was released which incorporated the found material and some scenes based on photographs. It is just 17 minutes long.
A Daughter of the Gods (1916)
This American silent fantasy drama contained what is considered to be the first complete nude scene by a major star: Australian swimmer Annette Kellermann – although most of her body was covered by her long hair. It is also credited as the first US production to cost $1 million to produce.
Stills and publicity photos have survived, but the film is considered lost. The British Film Institute reportedly had a few feet of the film, but it has been misplaced.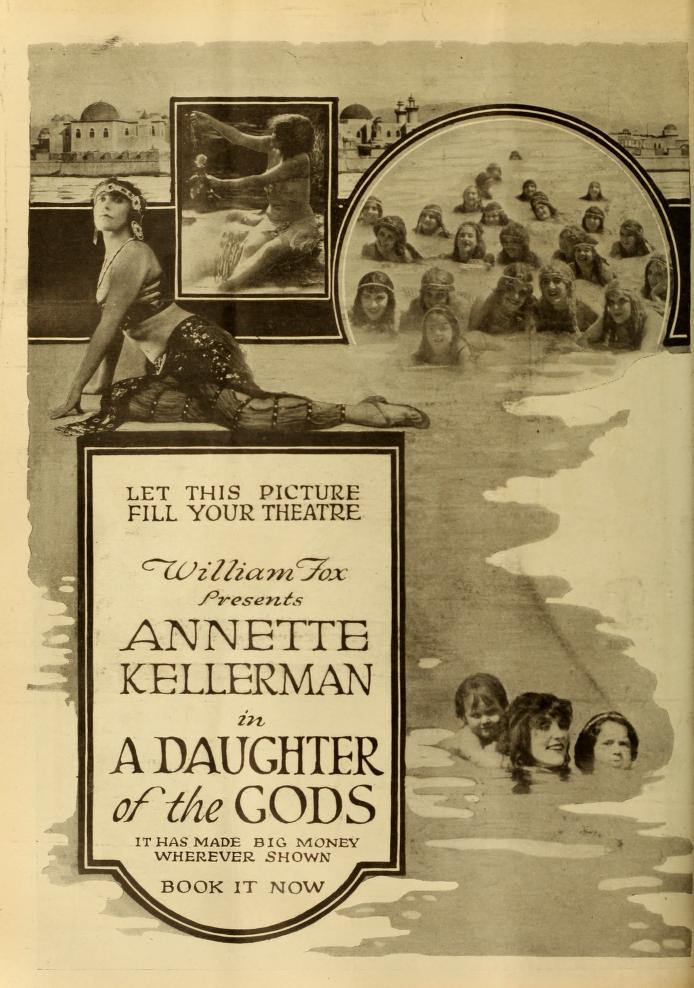 Cleopatra (1917)
This silent historical drama based on the life of Cleopatra was released in 1917 and is now considered lost. At the time it was one of the most elaborate Hollywood films ever produced, costing the equivalent of around $9.78 million today. It was a success at the time, the most successful blockbuster of the year, although the film was subject to cuts by the film censorship boards.
The last two known prints of the film were destroyed in fires at Fox studios and the Museum of Modern Art in New York in 1937. Only a few fragments of the film have survived.
Hollywood (1923)
Hollywood is a silent comedy film that was adored at the time. It is about a girl that goes to Hollywood with dreams of becoming a star and finds herself unemployed as her loved ones get accidentally cast in film roles. It is notable for including dozens of cameos from big stars at the time like Charlie Chaplin, Gloria Swanson and Roscoe 'Fatty' Arbuckle.
The film is widely considered lost, but a few film stills and posters have survived.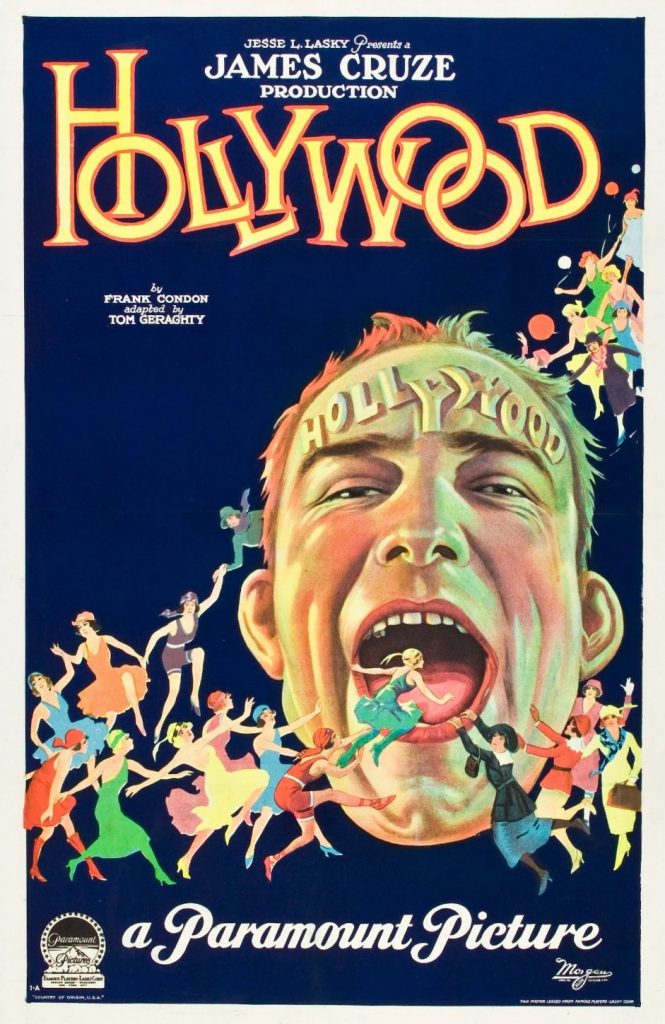 The Mountain Eagle (1926)
This silent film came from Britain and was Alfred Hitchcock's second film as director. It was mostly filmed in Munich, giving Hitchcock more freedom as a director than he would have had in England, and he was influenced by the German cinematic style and technique.
The film is a romantic melodrama set in Kentucky and is about a widower competing for the affections of a schoolteacher. It was received poorly and was criticised for its lack of realism, leading Hitchcock to express relief that the film was lost. It has been speculated that its limited release may have contributed to the reels becoming lost.
Stills of the film have been found, including 24 photographs found in an archive of a close friend of Hitchcock. It has been described as "the most wanted film in the world", and the British Film Institute is actively searching for it.
London After Midnight (1927)
London After Midnight is an American silent mystery with horror elements. It features actor Lon Chaney playing both the main detective and chief suspect, and he did his own makeup to create the disguises of his characters. It was a commercial success at the time; the tenth highest-grossing film of 1927.
The last copy of the film known to exist was destroyed in the 1965 MGM vault fire. It was caused by an electrical short explosively igniting stored nitrate film. London After Midnight is a highly sought-after film. In 2002, Turner Classic Movies released a reconstructed version using still photographs, and various books detailing the plot have been released.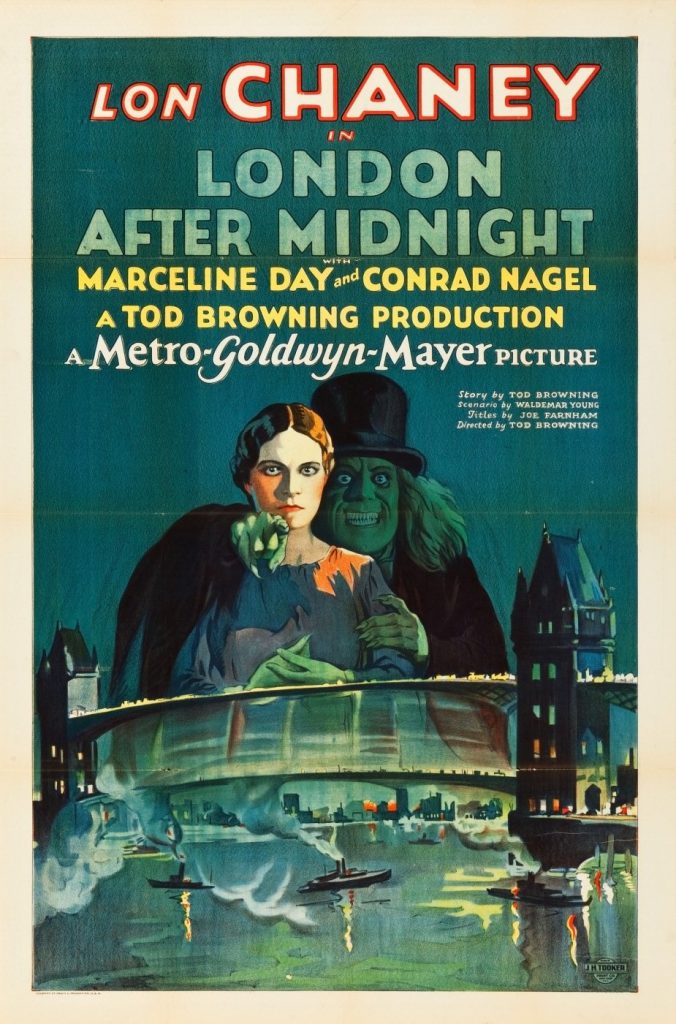 The Patriot (1928)
The Patriot is a semi-biographical film about emperor Paul I of Russia. It was mainly a silent film, but it did have a synchronised soundtrack and some talking sequences. It is notable as being the only Best Picture nominee to be almost completely lost. It was also the last silent film to be nominated for Best Picture until The Artist in 2012.
Only pieces of the film remain, including trailers. The UCLA Film and Television Archive has 2,500 feet of footage and one reel was located in Portugal, but no complete copy has been found.
We hope you've enjoyed this look at some films that have been lost. Don't let your own films become lost to time; make sure you back them up with an 8mm cine film to DVD conversion from Cine2DVD. We're sure that these filmmakers wished they could have backed up their films onto a more reliable format to keep them forever, so make sure you back your home films up today so you can keep them for future generations.