The technological era of the 1920s brought films to large audiences. Before the rise of these "talkies", silent films were all the rage. Silent films had a live orchestra playing alongside film viewings, and title cards were used to show character dialogue – like subtitles today. And in this era of the silent film there were a number of prominent stars of the day, including perhaps the biggest, and most well-known silent film star of all time: Charlie Chaplin.
Chaplin was an English comic actor who became a worldwide icon through his on-screen persona: "The Tramp" and is considered to be one of the most influential figures in film history. His career spanned more than 75 years and his works are still referenced and parodied to this day. Here's a look at the life, career and legacy of Charlie Chaplin.
Early Life
Charlie Chaplin was born in London on the 16th of April 1889. His parents were both performers, his father a vocalist and actor, and his mother an actress and singer known for her work in opera. His childhood was fraught with poverty and hardship, eventually leading to Chaplin's life to be known as "the most dramatic rags to riches story ever told", according to his biographer.
Following a severe illness afflicting his mother, causing her to be sent into care, Chaplin and his brother were sent to live with their estranged father, who was a severe alcoholic and died just two years later. At just 14, Chaplin was left to fend for himself, and it was around this time he began performing on stage. Using his father's connections, he became a member of the Eight Lancashire Lads clog-dancing troupe and toured English music halls throughout 1899 and 1900.
However, Chaplin soon felt the comedy bug calling, and he wished to form a comedy act. He had a brief stint on London's West End where, despite the unpopularity of the show he was performing in, he was singled out for praise in many of the reviews for his comedic performance.
Stage Comedy
Chaplin went on tour with his brother, who was also pursuing acting, in a comedy sketch called Repairs. In 1906, he joined the juvenile act Casey's Circus and was soon the star of the show. By 1907 when the tour came to an end, he was an accomplished comedic performer. He had a brief stint as a solo act, but he struggled to find work.
Meanwhile, his brother had joined a prestigious comedy company in 1906, and by 1908 had secured a two-week trial for Chaplin. The owner was concerned because of Chaplin's young age, but Chaplin made an impact on the first night at the London Coliseum and was signed to a contract. After being cast in the lead in 1910, Chaplin received much press attention for his performance. He went on two tours with the company.
Silent Films
Six months into his second American tour, Chaplin joined the New York Motion Picture Company. He was sought out to replace Fred Mace, who intended to leave their Keystone Studios, and while Chaplin did not think much of the comedies they produced, he saw it as an excellent opportunity to break into working in films. He began working for Keystone in 1914.
It was with this company that Chaplin's iconic character "The Tramp" was born. The character debuted in Kid Auto Races at Venice in 1914. Demand for Chaplin films came pouring in, and he soon made his directorial debut with Caught in the Rain in 1914, which was highly successful. He then went on to direct almost every short film he appeared in for Keystone, approximately one per week, and he developed a large fanbase.
Chaplin signed with Essanay Film Manufacturing Company of Chicago in December 1914 after they sent him a better monetary offer. He produced fourteen films with them, all at a slower pace as he put more time and care into the films. During 1915 Chaplin became a cultural phenomenon and the film industry's first international star, with his own merchandise and cartoons and comic strips being written about him. Following the end of his contract with Essanay in 1915, he was approached by many major film studios with extortionate offers – his next contract would have paid $15.7 million a year in today's money, making him one of the highest-paid people in the world.
Chaplin was criticised by the British for not fighting in World War I as it broke out, but he retained his popularity with the troops, and his popularity continued to grow, with his Tramp image becoming universally familiar. He continued to star in films and built his own studio, giving him more freedom to make his own pictures. His film The Kid (starring four-year-old Jackie Coogan) was an early comedy/drama film, it was released in 1921 to instant success and was screened in over 50 countries by 1924.
In the 1940s, a number of controversies surrounding his personal life affected his popularity in the US. This included his boldness with expressing his political beliefs. Similarities were noted between Chaplin and Adolph Hitler: their beginnings in poverty and their rise to prominence, being born just four days apart, and, of course, the same toothbrush moustache. This physical resemblance led to Chaplin's film The Great Dictator, which satirised Hitler and attacked fascism.
This film used spoken dialogue due to the growing decline of silent films and because Chaplin felt he had no choice. Chaplin was determined that "Hitler must be laughed at". The film was one of the biggest money-makers of the era, but the ending was controversial and unpopular, as it concluded with a five-minute speech that pleaded against war and fascism. It is said that this film triggered the decline in Chaplin's popularity.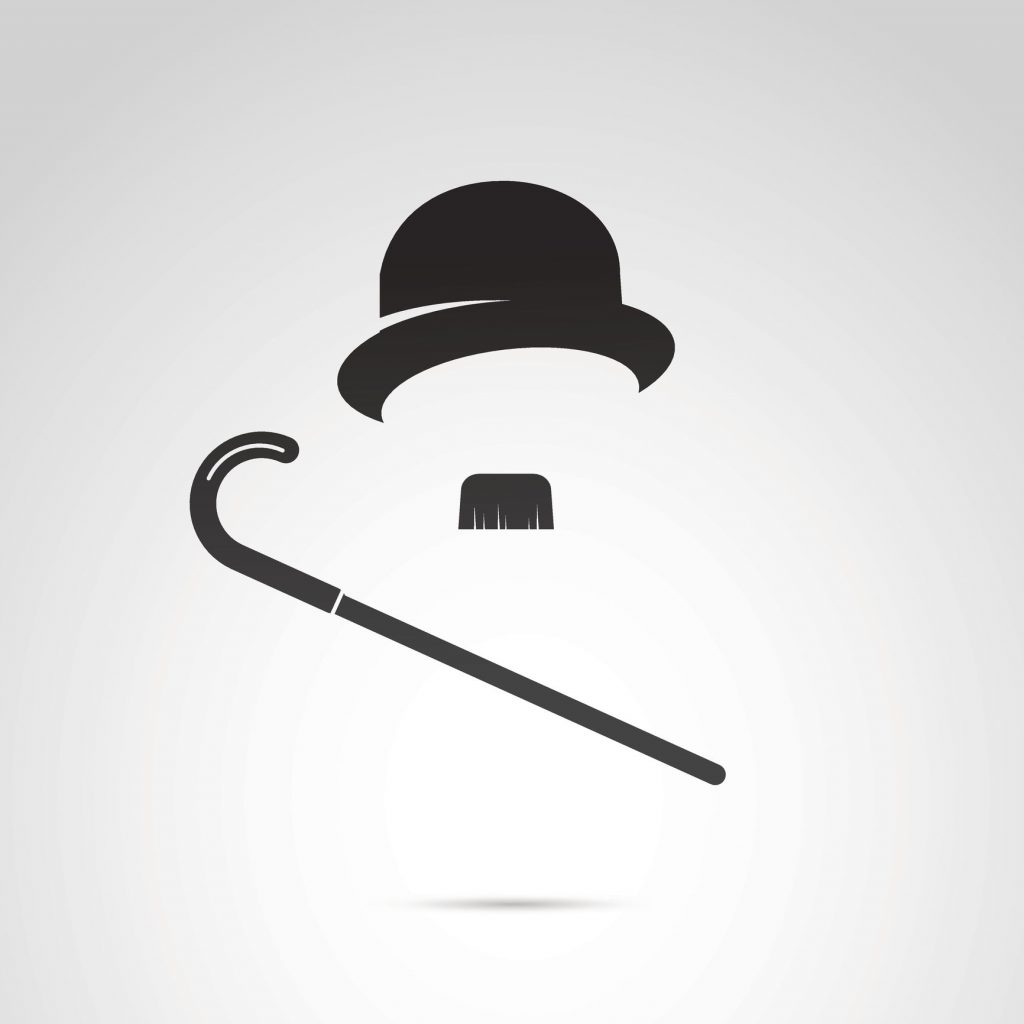 Legacy                         
Towards the end of his life, Chaplin extended to writing, music and sports. He authored four books as well as all of his scripts and was a self-taught musician. He played a variety of instruments and went on to compose many songs. He died on Christmas day in 1977 and was survived by nine children from his two marriages.
In 1998, film critic Andrew Sarris called Chaplin: "arguably the single most important artist produced by the cinema, certainly its most extraordinary performer and probably still its most universal icon". Chaplin was included in Time magazine's 100 Most Important People of the 20th Century, and "The Tramp" has become a part of cultural history.
Chaplin influenced many comedians that came after him and was even part of the inspiration behind the cartoon characters Felix the Cat and Mickey Mouse. Books continue to be published about Chaplin, and his work is a popular subject for media scholars and film archivists.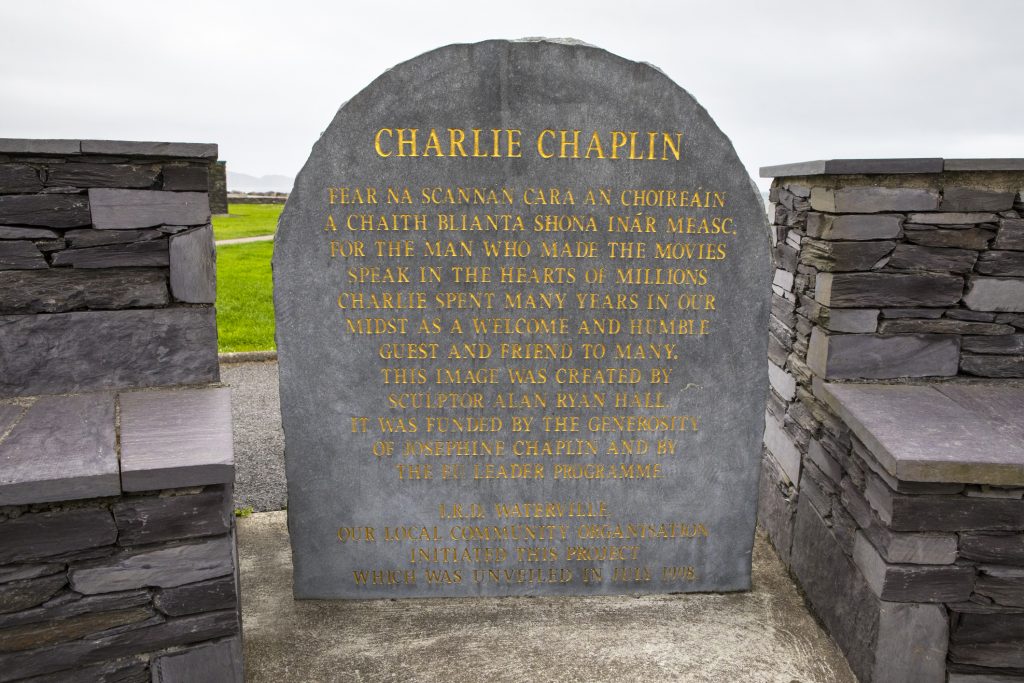 Charlie Chaplin truly was an influential and important figure in the world of filmmaking. If you have any films of your own on cine reels, make sure you do a
cine film to DVD
conversion so they can be preserved for future generations to enjoy. Contact us today for more information.