With plenty of time on our hands at the present moment, it's fair to say that we are all running out of DIY jobs to do around the house and are looking for something new to occupy our time as we all miss our family dearly. You could well be looking to take up a new hobby, or hoping to come out of lockdown a lot fitter than you entered it, as you look to fill the time until you're able to visit your loved ones.
If keeping in touch with your family via telephone or video calls is just not enough for you at the moment, then we would recommend heading up into the attic and dusting off your old collection of home movies. Here, we discuss some of the health benefits attached to watching old home movies, whilst also addressing what you should do to preserve the precious memories on your old cine film by converting cine to DVD.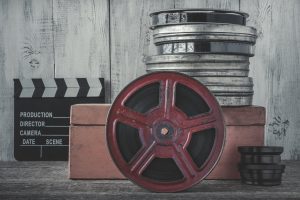 How Can Watching Old Home Movies Benefit Your Health
During these uncertain and trying times, it's nice to take a trip down memory lane, and there are a number of obvious health benefits that you can take advantage of by simply watching your old home movies.
The most prevalent benefit you'll likely see when watching these videos is an improvement in your mental health. It's no surprise that the current situation is having a real impact on everyone's mental health, so it's extremely important to do what you can to maintain a positive outlook where possible. Watching old home movies is a sure way to improve your mood as you reminisce about some of your fondest memories with your loved ones.
Not only is watching old home movies a fantastic way to keep your mind in a positive space, it's also a fantastic way to bring together everyone in your household to enjoy some real family time. Whether it is just yourself and your partner or you still have your children living with you, there's no better way to enjoy a quiet evening in than by reminiscing about days gone by with your loved ones.
If you have enough videos, then we would definitely recommend making a regular time when your family can all get together and watch some old home movies, even after the lockdown measures are lifted. It may even be worth inviting your extended family around once social distancing measures are eased, and you can all enjoy some of the most important memories from your family, together with loved ones. When we are all able to go and see our families in the future, be sure to have your home movies on hand, as watching a few hours of these are the perfect way to celebrate being back together again!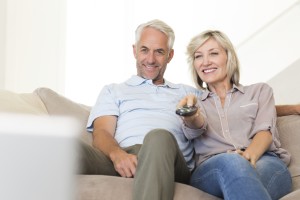 How To Cherish Your Old Home Movies Forever
It's no secret that old forms of video storage are unreliable at best, and there is nothing worse than finding that your cine film has become damaged after years in storage. Whilst the nostalgia of having your old home movies on VHS or cine film is obviously nice, it's important to remember that these forms of video storage will not last forever. It's well worth taking a look at options to back up your old home movies into more modern video storage mediums such as DVD's or even digital copies on USB.
Here at Cine2DVD, we take great pleasure in helping you treasure your memories for a lifetime, by extracting the content from your cine reels onto DVDs and USBs. All you need to do is send off your cine reels to us, and we'll take care of the rest. You can rest assured that our experts will take great care in handling your old home movies as we have over 30 years' experience helping many people transfer their family memories onto both DVD and USB.
If you would like to transfer any of your old home movies from cine film to DVD, or into digital files on USB, then be sure to browse our options today. We have a number of cost-effective options available, and our experts have the knowledge to transfer all manner of cine reel formats to DVD, including:
Regular 8
Standard 8
Super 8
16mm
5mm
If you have any queries regarding any of our services, please don't hesitate to get in touch with our friendly team today. You can drop us an email on info@cine2dvdtransfers.co.uk or call us on 0800 592433 or 01296 395758.