Finding gifts for family members is always a challenge, especially for older relatives who already seem to have everything. Instead of chocolates or another photo frame, choose something different for your loved one and give them some memories to treasure. Converting their old cine films into DVDs is a great gift, and at Cine 2 DVD Transfers we've got the specialist knowledge and expertise to create it for you.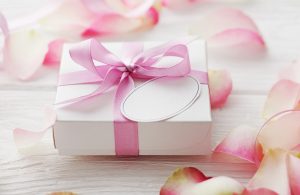 An Amazing Surprise
Although many people have cine film footage of the most special moments from their past – weddings, holidays, christenings, first steps, playing in the garden – it's almost impossible to play this type of film now without lots of specialist equipment; these precious films are all too often left unwatched and forgotten.
Your loved ones probably haven't seen their cine films in years so what an amazing surprise to be able to relive those moments on a handy, easy-to-use DVD. Cine film transfer is quick and easy; just post the films to us and we can convert them into a high-quality DVD.
A Trip Down Memory Lane
For older relatives, watching old home movies can be an amazing experience, enabling them to relive beautiful memories. It can also be a great way to get the family together; you could even hold a Vintage Film Night.
Showing children and grandchildren what life used to be like, and what their parents or grandparents looked like when they were younger, can be a great family bonding activity, as well as a trip down memory lane. They may have even forgotten that they even had the film, so being able to watch it on DVD whenever they want is a truly special gift.
A Special and Unique Gift
DVD is a great high-quality format, and it's also easy to use. Giving something physical, like a DVD, that you can wrap up and give, is also special. Their DVD copy can be watched time and time again and enjoyed for many years to come. So next time there's a big birthday coming up, have a look in the attic for old cine films and send them to Cine 2 DVD Transfers for a beautiful gift that will be enjoyed for years.